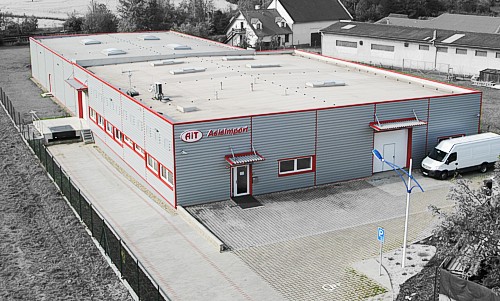 Our society was established in 1991 and started to purchase and sell the merchandise as retail company. From the beginning the owner of society had been natural person, Mr. Martin Juna. In the course of time we started to cooperate with reliable suppliers from abroad. This allowed us to build up step by step network of customers and get on the wholesale business. In the year of 1997 we visited China where good and close business relations were arranged with the owner of lighter factory. We gained exclusive trading agency agreement for the territory of the Czech Republic and started to import disposable, refillable and table lighters. Within short time we managed to become significant importer of lighters among others in our country. Our principal tendency has been and will ever be to buy high quality lighters. Thanks to this policy volume of our imports always grow up which means that we have started for the right way. Lighters with embossed logo AiT are generally known all over our country and even abroad and are demanded thanks to their quality. In the year 2000 we variegated our line with some other demanded products and started to sell second glues and zinc-chloride batteries. After we made sure these products are well salable we started to extend our line first of all by zinc-chloride and alkaline batteries and after it also by rechargeable batteries together with battery chargers and, in the end, by button cells. Simultaneously also other items like disposable twin-blade razors and consequently tripple-blade razors with replaceable heads were added. Also these products have been marked with logo AiT. In the frame of our business activities we targeted exclusive cooperation only with chinese producers what allows us to meet our customer´s demands as to the assortment and prices is concerned and all the time to improve the potential of our society.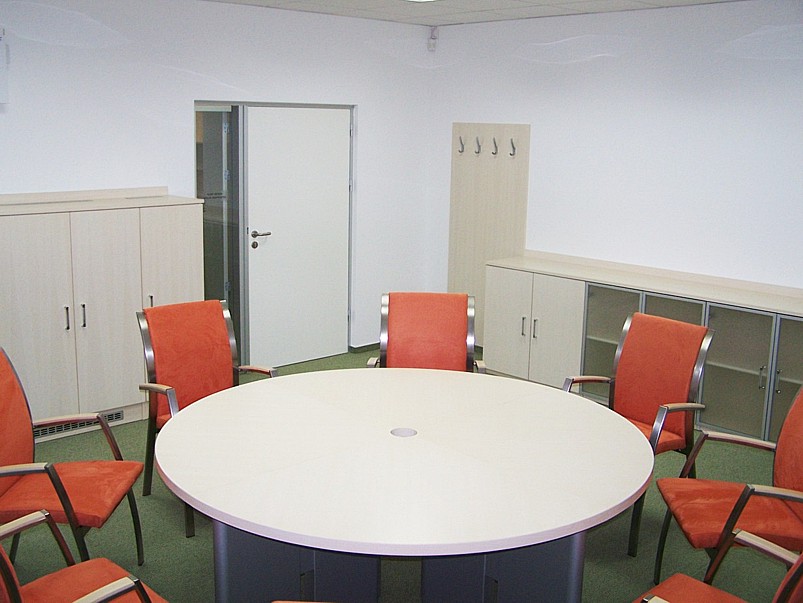 Nevertheless nothing is so simple as it may appear at first sight. Within our trading we had to surpassed some faulted moments. The first one was anti-dumping duty imposed on flint lighters delivered from China. High incompetitive price was a result of this measurement and therefore we had to find substitute solving. We targeted therefore solely to piezo-electric lighters and extended their line in significant way as far as above all newly designed items is concerned. And we were successful. Our sales have risen markedly since we have adopted this measure. These lighters have been appreciated by our customers very much and not only for they have disposed of care about flint replacement. The other important change came in the year 2004 when the Czech Republic joined EU and adoption of new regulations and standards in relation to child-resistance to the lighters in the year 2006.  Together with our suppliers we had to ensure that all lighters would meet these European legislature and now we have all certificates from testing on ISO 9994 and EN 13869. So our customers can be sure about our guarantees. That time we had quite wide line of products and our sales also rose satisfactory from year to year and therefore we were thinking over to present our success even through any kind of exhibition.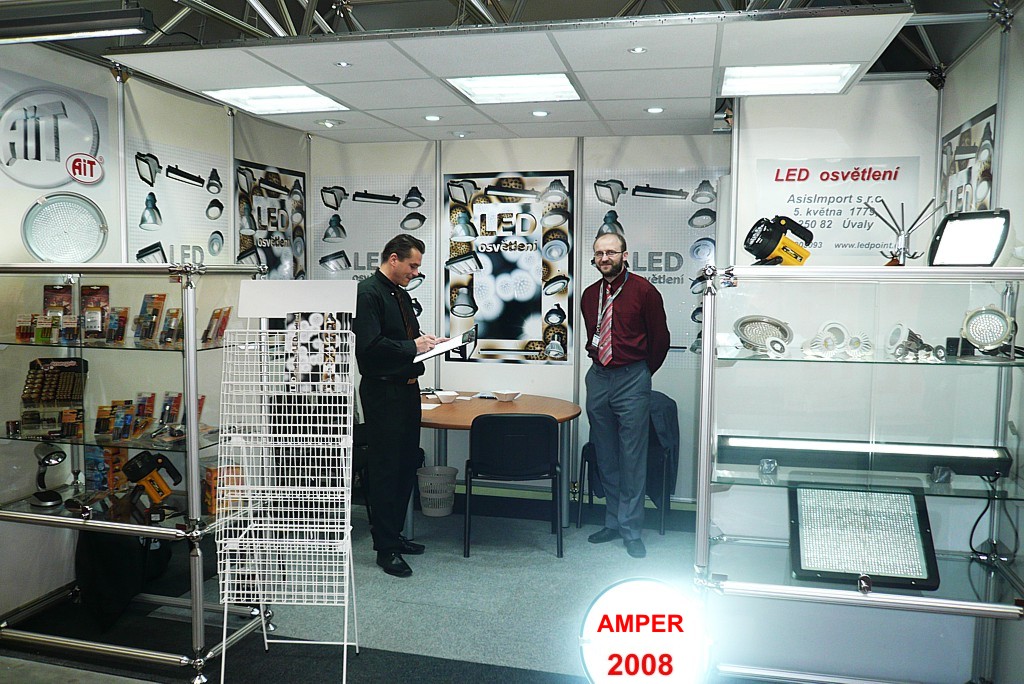 In the year 2003 we decided to take part in DEKORA Trade Fair where the lighters and umbrellas were exhibited. Though our participation in this Fair was very successful we decided to leave it and in the following year we targeted the International Trade Fair of Electrotechnics and Electronics AMPER in Prague with an eye presenting above all our batteries for daily use. Periodical participation in this Fair each year brings us new information and business contacts. It brings also feedback over our products which allows us to improve our cooperation with producers.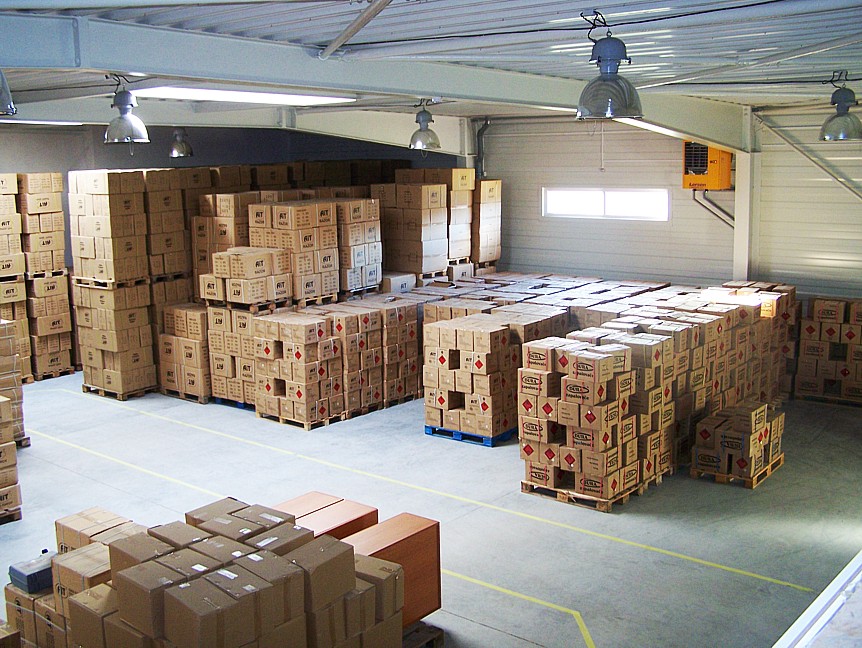 Since the year 2004 we have established business contacts with customers in Poland and Slovakia and again increased our turnover. At the same time we entered into cooperation with Faculty of Electrotechnics of the Prague University which made tests of our batteries in relation to competitive products. It is necessary to say that the results overcame our expectancy. Our further step was also starting cooperation with some Czech testing laboratories on making tests of other products such as lighters and battery chargers. On the other hand we stopped cooperation with graphic studios that made for us product and covering designs because of expected effects were not reached. We decided to go our own way and prepare our own designs. This way was vindicated as now we can have live reaction to demands of our customers. To keep quality of our products on high level we had to stabilize our supply sector.  We managed to find out good and reliable suppliers in China incl. an agent who is able to make spot check of manufactured goods before shipment. In the same way we do spot check of delivered products after stowage; for example we test batteries on our own testing device.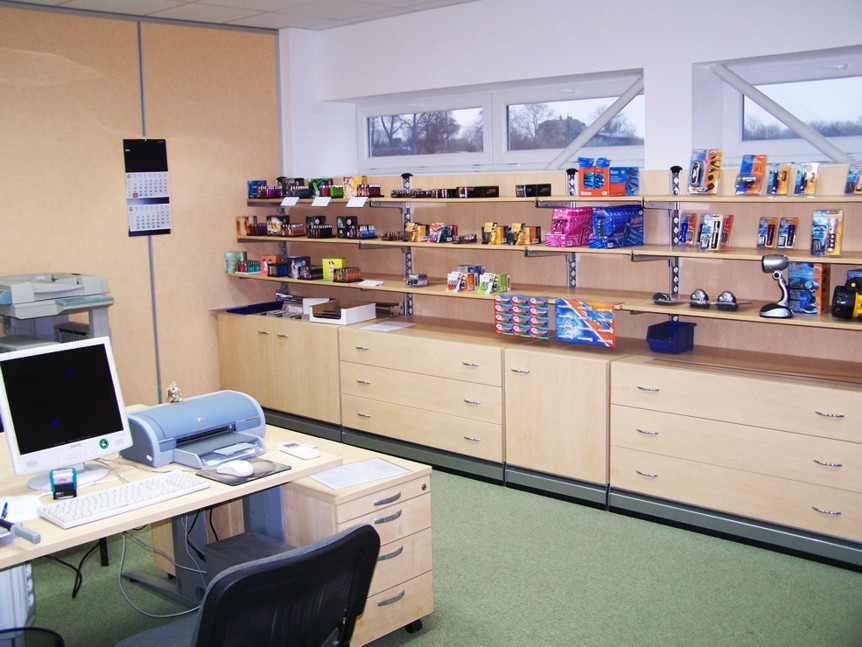 Rapid growth of our company brought the necessity to change organizational structure and since the 1st January 2005 we transformed into the limited company AsisImport s.r.o. Simultaneously we decided to build up our own warehouse with offices as the existing premises in Prague were insufficient due to small capacity and poor equipment and also for bad approach for trucks. Since the 1st January 2008 we offer our products and services in new warehouse with office premises in small town Úvaly nearby Prague,  the capital. These new premises provide us sufficient space to consolidate personal constitution of the company. Yet sitting in our Prague warehouse we put LED hand torches into our line because of this technology seemed to be very advanced. It was hand torches for users for occassional ligting and even torches with accumulators for professionals for guard duty. Owing to good luminous intensity and long-time working life we also decided to use this kind of lighting for offices and warehouse equipment in our new premises in Úvaly. After good experiences with this kind of lighting we made strategical decision to target LED lighting and build up new LED division in our company. Step by step we started to introduce the LED lighting into our line covering both household, industrial and street lighting available for private and economic sphere. LED technology becomes very advanced owing to low consumption of electric energy and long-time working life which is in harmony with effort of EU authorities to reach savings in this field. To trust our customers in the LED lighting we utilized our company´s area as showroom and installed also street lamp in our car park so that they may see the lighting in operation. LED lighting is available exclusively at www.ledpoint.cz. LED lighting became very popular with our customers however at the same way it brings rising in work volume. Therefore we engaged another two employers and made our business relations with foreign suppliers much closer. We cooperate solely with producers and signed up an exclusive trading agency agreement with two of them covering territory of the Czech Republic. Step by step we build up network of customers not only in the Czech Republic but also in Slovakia. Same we consider the possibility to export the lighting also to other neighbouring countries and have entered into some contacts in this respect. Number of our customers has already passed the limit of 1000 and grows up day by day. Among our customers there are not only small users and businesmen but also assembling companies and big societies such as IKEA to which we delivered street lamps for lightening of park places at their supermarkets in Prague, Ostrava and Brno cities. LED lighting serves well for example in manufacturing plants, lifts, furniture industry, households, it is used by designers and even great interest comes from agricultural-food complex. Also certain organizational measures were enforced by growing volume of work. We established therefore separate LED lighting division in the frame of company which allows better service to our customers due to it is specialized in LED lighting only.  These new targets were ensured by new employers who were able to provide not only administrative but also technical supports and consultant service. For these purposes we earmarked also separate web-sites which are www.ledpoint.cz and/or www.ledpoint.eu. Lastly you could see our LED lighting also in local TV as TV NOVA televised a reportage on the 14th March 2010 which was pictured right in our offices in Úvaly. We are very pleased to see that LED technology passes such rapid development in last years as those products advanced three years ago are now obsolete. That´s the reason we always try to bring novelties to our market and ensure products that anticipate new trends in this branch such as our light sources cooled with liquid and/or digital RGB trips. Source of new ideas might be also find in various fairs such as great Fair of Lighting in Hong Kong where we gather information and more inspiration. In 2008 and 2009, however, the economic recession had already begun, and although the emergence of new LED technology has brought us plenty of pleasure, it has also brought a number of disappointments, particularly as regards some suppliers in China. At the same time there was a gradual change; even increasement in the number of employees enabled the company to participate in LED lighting regularly at the Amper Fair. At the same time, we started to design our own lighting, especially for industrial, sports and commercial areas, and many of them were equipped with such lighting, for example the sports hall in Prague at Folimanka or Kimberly Clark's premises in Jaroměř. In 2012, we purchased a lighter printing machine, which allowed us to offer our customers the production of short series of custom lighters. This is mainly used by advertisers, as well as by merchants themselves to promote products, anniversaries or other social events. It is possible to respond well, for example, to various events from ordinary civilian life that are just "moving around the world" and where the timeliness of delivery is a primary requirement. Since 2014, we have dampened the LED lighting segment in connection with the departure of some skilled workers that we have been unable to replace as a result of the labor market situation. We have left especially the area of LED strips and ceiling lights that we supply from certified suppliers and where we can guarantee quality. At the same time, we have focused our attention more closely on the area of lighters, where we have expanded not only the range of printings but also designs. In 2010, we established cooperation with the Academy of Arts, Architecture and Design in Prague and the COCOON design company and we developed unique lighters, both cigarette and utility, whose design we also registered with EUIPO (the European Union Intellectual Property Office) as an industrial design. In 2015, we participated in the Inter-Tabak Fair in Frankfurt am Main, Germany, where we established business relationships with foreign buyers from Europe, and we also made a number of orders to France, Germany, Switzerland and Montenegro.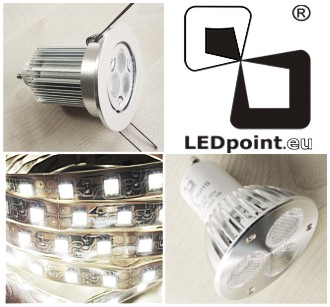 Since we import certain products that are classified as dangerous (adhesives, gases), we had to start preparing for their registration in 2018 at the European Chemicals Agency in Finland. We therefore pre-registered the products and introduced a system of regular review of the legislation so that we can always meet the requirements of REACH chemical legislation in a timely and proper manner in terms of, for example, issuing Material Safety Data Sheets, updating the packaging, reporting to CHLAP, etc. At the same time we have contacted for cooperation qualified persons, which guarantees that these processes and their outputs will always be in line with valid legislation. We have gradually expanded our product portfolio to include other items, so we currently offer, among other things, a wide range of adhesive packs and a range of complementary products to lighters such as gas and petrol refills, electronic cigarettes, hookahs, cigarette-holders, various types of cigarette and tobacco cases, wrapping to cigarette boxes or pocket and table ashtrays. Simply, there is something going on with us and our business partners can always find a suitable product that will surprise their customers. Together with quick development of our company we had to meet also many obligations as regards take-back systems. We joined various collective take-back systems in relation to respective kind of product we put into our line. First of all it was ECOBAT and EKOKOM for batteries and covering, later on also RETELA for LED lighting. This way we can guarantee that take-back of products placed by us on the market is financed and secured. We contribute to sustainable development also in other ways not only by meeting our legal obligations. Our warehouse in Úvaly, for example,  is equipped by heat pump that markedly reduces energy-consuming. In company´s premises there we separate the waste and joined also ASEKOL collective take-back system as regards take-back of small electric devices by installing E-BOX in our area. To keep good and friendly atmosphere in our company we throw mini-tournaments in ping pong after working hours and from time to time also informal gatherings. Due to good base we have in China now we are able to ensure whatever products according to your demands.

If you feel we could be helpful to you in some way please do not hesitate to contact us for further details.